Plomberie J. Jodoin Ltée offers a wide range of plumbing-related services in the Montreal area, including maintenance and repair. We always strive to maintain the higher standards a very level of our work, while always making sure our clients are satisfied.

When you detect a leak or any sign of wear on any of your pipes or plumbing fixtures, do not delay in contacting a professional either for a repair or to replace a part of the plumbing.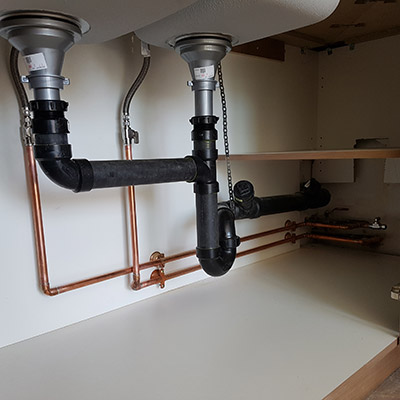 Full range of plumbing services
If you are looking for a proferssional plumber in Montreal that will do a complete job to make sure your piping are properly repaired and safe, Plomberie J. Jodoin is the team you should look for. Our qualified plumbers can carry out the task of installing every accessories or devices related to your piping:
Repair and\or replacement of water pipes or dismissal
Repair or replacement of faucet, toilets,baths or kitchen sink
Repair or replacement of hot water tanks, electric or gas
Replace water entry
Dishwasher installation or water supply for refrigerator
Water Protec leak detection system installation
Give yourself peace of mind by entrusting your maintenance and repair work to the plumbers of Plomberie J. Jodoin Ltée in Montreal.
For any plumbing problem, contact us without delay !
Quote request
We are at your entire disposal to help you plan your work!
Contact us