For the last few years, we have been offering the excavation service. You need to replace your old water inlet pipe or to reflect on your main sewer. We can now assist you with this project.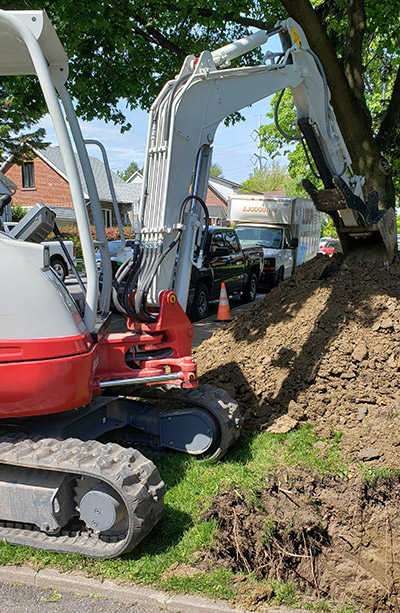 Do you have a lead water inlet?
Most of the buildings constructed before 1970 have lead water inlets. Over the years, lead eventually dissolves in drinking water and can arm the health of some people when consume.
How to recognize a lead service inlet :
Find the water inlet valve and look at the hose. If it's lead :
It will be grey
When hit, it will not resonate
It will leave metallic marks when scratched
It will not attract a magnet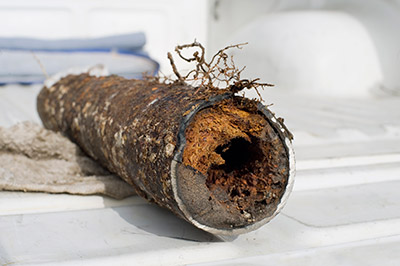 Do you have sewer backups?
We can start with a camera view of your sewer and give you a straight answer concerning the state of your main sewer.
Your sewer is collapsed, damaged by many roots or has many anomalies, our team is ready to answer all your questions and will provide you with a quote for the excavation that will solve all of your concerns.
Quote request
We are at your entire disposal to help you plan your work!
Contact us